Illinois Special Session Stalling On iGaming, DFS Bill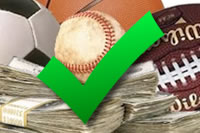 Governor Calls Special Session, Illinois Legislation Still Dragging Feet On Several Issues, Including iGaming
During this year's legislative session, the Senate was able to pass a bill that legalized online gambling and Daily Fantasy Sports at the last moment. The bill was delivered to the House but appeared dead in the water as the legislative bodies adjourned for the year. But thanks to Governor Bruce Rauner, a special session was convened because Illinois has yet to approve a budget. During this special session, House Committee members met to discuss whether action should be taken on the new bill.
The bill, HB 479, is sponsored by Representative Michael Zalewski and Senators Kwame Raoul, Dave Syverson, Steve Stadelman, Pat McGuire, and Napoleon Harris. The Senate passed the bill 42-10 during the regular session, and HB 479 was delivered to the House Executive Committee.
It is this committee which is reviewing the future of online gambling in the state. The bill proposes to license and regulate online casinos and Daily Fantasy Sports sites under the Illinois Gaming Board. Licenses would cost a flat $10 million, with a 15% tax on revenue bringing in regular funds to the state.
If the bill is passed and sent to the Governor's desk, an influx of as much as $300 million in revenue can be expected for Illinois' economy.
While legislators in Illinois have been flirting with the idea of legalized DFS for some time now, they really haven't been talking about iGaming at all. Which is why it seems like the push for online gambling in the state is coming out of left field. The Chicago Tribune touched on the topic, noting that it was probably more of a strategic move than anything else. "Including internet games was a move designed to bring on board casino operators, who view fantasy sports as competition but have long wanted to break into the online gambling space," writes Tribune Staff Writer Kim Geiger.
Unfortunately, the bill seems to be a low priority for lawmakers, as they pushed the hearing back three times before finally hearing testimony from Poker Players' Alliance and others. The Committee adjourned without taking any action. While the bill does have until the end of the week (June 30th) to be voted on during this Special Session, it looks as though it's going to be passed up yet again.
"We're just going to continue to try to work through things and see what happens," said Representative Zalewski. "I think the pressure is light, but we want to keep it in the conversation."
Most of Illinois' reluctance to vote on this measure stems from its inability to pass a budget. Legalizing iGaming, as well as DFS in the state, would create hundreds of millions in economic relief, but that thought apparently hasn't crossed the legislators' minds. Until such a time as the legislation comes to its senses, residents will have to just wait and see. DFS can still be accessed through DraftKings and FanDuel, and sports betting in Illinois can continue through the use of legal sports betting sites that are located overseas.
| Legal Illinois Sports Betting Sites | New Player Bonuses + Promos | Bet Now |
| --- | --- | --- |
| Bovada Sportsbook | $250 w/ 50% Match - Low Rollover | Click To Sign Up |
| BetOnline Sportsbook | $1K w/ 50% Match - Good For Life | Click To Sign Up |
| SportsBetting Sportsbook | $1K w/ 50% Match - Lifetime Bonus | Click To Sign Up |
| BetDSI Sportsbook | $100 w/ 100% Match - Lifetime Bonus | Click To Sign Up |
| 5Dimes Sportsbook | Multi Bonus Worth Up To $520 | Click To Sign Up |